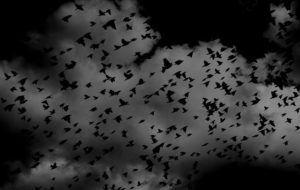 I've felt this gloom and I have gone deep with it. In fact, I'm just coming out of a depression which lasted a year. During that time, I didn't work out as I usually do. I craved carbs and ate sweets more often too. I was slowed down. Sure, I was recovering from injuries which made things worse but I know my sluggishness was more than just from this.
I slept much more, often nine hours per night after being a seven hour per night guy for thirty plus years. And, the bi-phasic sleep I'm accustomed to from a lifetime of waking in the middle of the night and reading for an hour, was often absent. I slept right through it almost half the time and had trouble getting up and facing the day. I soldiered on because that's what men do. it's what people do.
Furthermore, after a few months, I knew I was depressed. I didn't talk about it to missus, nor did I burden anyone else. Men were my confidants, it was to these few I turned as I searched for answers, as I sought to realign my life in response to my body's signaling. You see, I knew what was going on, lucky to have that kind of awareness. I think most of us do know the answers; we just need to let them bubble up and spill out. Then, we need to believe.
After finally taking the necessary steps to course-correct over the past two months, Bingo! the depression lifted. And that's the thing: In my heart of hearts, I knew a year or two ago I needed to make these changes and resisted because of external pressures. I have a family to look after, a wife who needs certainty, children who depend upon me. I was compromising my existence for others. It's a typically male trap though not exclusive to men. Sound familiar?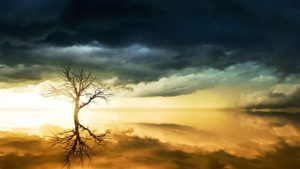 First off, you must realize your depression is a normal thing. People sometimes get hung up on the issue of depression and think it means they are broken, that there is something wrong with them, that there is a "normal" out there and by some accident of fate, they don't fit the bill.
Of course, this is bullshit. And it's not only bullshit we tell ourselves, it's often the same bullshit implied by the medical community. It's a chicken and egg thing: Did my depression cause my chemical imbalance or did my chemical imbalance cause my depression? More like a dog chasing its tail.
Every year, the Mental Health Awareness Week folks remind us that one in five adults will have a MAJOR depressive episode in their lifetime. That's a lot of people, a big chunk of us. So, if 20% of the population gets a big depression at some point, you can safely bet the rest of the people feel depressed at some level at some time too. I'd take those odds.
This means it's a normal thing. Clearly, this psychological mechanism has survived tens of thousands of years of evolution for a reason. Traits generally only stick around because they are needed. We wouldn't all feel it if it didn't serve an important function. And, it does.
Then there's grief. People can become depressed after the loss of a loved one. Grief has that effect on you and me, though 97% of people return to a version of normal within a year. A few take heartbreak and refuse to let it go. We must respect this while recognizing the drivers behind it: We exist in each other.
The idea that you are over there, and I am over here, is an inadequate way to describe us. Losing a loved one means that part of us which exists in them is put into doubt. This shatters our trust in the world, our operating paradigm is forever altered. It's only resolved to a kind of imperfect homeostatic balance by settling for the part of them which echoes endlessly in us. It's an honourable process, and a big part of what it is to be human. Our need to belong to each other is universal.
Relatedly, depression is your signal to look at your model of the world and give it a tune-up. Something is not working for you, profoundly, and needs your attention. It may need a complete overhaul and rebuild. Something may need to die or be abandoned, or at least be reborn as something else. That's what depression is, and there is no need to conflate it beyond this powerful simplicity. How you understand your world and operate within it is what's broken, not you.
So, what does the body do in this case? It slows down, becomes lethargic at times, sleep and eating is affected, and we turn inwards, a great introspection of doubt and questioning occurs. Our thinking slows as well, often looping, like a skipping record, and usually becoming narrower in scope as we fixate on the things which cause us pain. We are so enamored with our suffering we actively turn away from happiness.
No one fixes another's depression. Just as it's true we do depression rather than it does us.
We may think positively, telling ourselves we really ought to lighten up, but for all our cognitive steering, the body doesn't seem to follow. That's because the body is where your feelings lie. I suspect it is your methyl groups passed down ancestrally added to your lifetime databank of emotional experiences which comprises your soul. The soul is in the body, linking all of your organs but particularly the heart and the belly, connected to the brain by the vagus.
Perhaps it's trite to say we are all on a journey, but call it what you wish. Depression is the dark night of the soul in your hero's journey.
You'll remember these ten steps of ancestral myth:
1. Hero confronted with challenge
2. Rejects challenge
3. Accepts challenge
4. Road of trials
5. Gathering allies and gaining powers
6. Confront evil and defeated
7. Dark night of the soul
8. The leap of faith
9. Confront evil and victorious
10 The student becomes a teacher
Number 7 is a tough step. It causes pain. It's a black cloud of inability and doubt which befalls us. Hopelessness sets in so that the affected being is rubbed painfully and cruelly into the mire. Hard to see it this way but it is purposeful torment.
It's like when you dive too deeply in water as a child and are running out of air, you look up and see the light at the surface and it's a race to kick your way to oxygen before you pass out and drown. You give it all your might, every ounce of your body and will combined.
It's like when the bully has you pinned down and is slapping your face and suddenly, you find the power you did not know you had to buck him off and escape.
It's sourced from the same stuff as when a person finds the superhuman power to lift a car off a loved one after an accident. It's an agonizing call to reach deep and pull out all the stops. It's a silent scream inside us that's says "NO."
How many times have you been pushed into danger, into a situation where you felt like your survival was in question, and found somewhere inside you the resources to overcome and live? Pushed to grow, by some means you carried on. We do until called to grow once again; it's complacency we should curse.
That's what depression is. It's the universe tantalizingly telling you to adapt. It's demanding change. It's saying you're coming up short, that the life it bestowed upon you is under threat and it demands your care. It screams at you for adjustments, and lets you know through the whole chain of your being with pain, confusion, darkness and hopelessness. She's a hard taskmaster our universe. There's a billion stars in the Andromeda Galaxy I like to remind people. Best not fuck with that kind of force.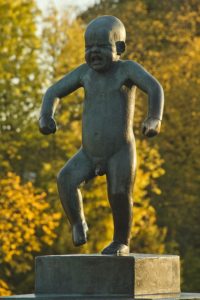 Like a child demanding attention, depression is a temper tantrum of the soul. It's a test of your balls. It's a doubter, the take-away closer who says, "Maybe this isn't for you." It's a push at your boundaries of tolerance, demanding a greater integration of your parts. It's nature calling you, provocatively wondering if you have what it takes to stand up for yourself and declare, "THE PAIN STOPS HERE."
Like confidence, depression can be lifted from one big change or a series of small things which add up to a retooling of your model of the world. Sometimes changing jobs, moving to a new city, or leaving or gaining a relationship allows the light of change to shine in. But that's rarely enough.
At other times, these are temporary because the internal operating model is what really needed attention. In my case I realized I was compromising my life and whatever gifts I have to satisfy responsibilities to others. Realizing, I do this as a tendency, having done it most of my life. And of course, I could source this to an abandonment fear as a child, to a deep toxic shame inculcated in my early years as broken and not good enough.
This gift meant my method was to become more, so as to convince myself and others around me I was worthwhile. This nice guy strategy works… until it no longer does. I needed to change jobs and set limits, imposing boundaries to keep my sanity, so I did.
Knowing all this, feeling the pain as a signal for change, what's one tiny step you could take? Just one thing in what you think or what you do. Rome wasn't built in a day. Our expectations drive all of our disappointments. Change one thing, then another. Soon you will have a direction. You will know if it's right for you because your body will tell you. Our eyes see out but somehow you will see the fog within begin to lift.
When the way in which we see ourselves measured up against how we believe others see us is lived consistently, we go confidently into the night. We are ready to meet challenges, putting order to chaos, best expressing the gifts given to us by life. Self-concept is destiny.
So ask yourself: what shall I do with my metamorphosis?
What kind of butterfly will emerge when you are done?
This is your act of creation.
Stay powerful,
Christopher K Wallace
©2018 all rights reserved
info@advisortomen.com
info@ckwallace.com
on Facebook: Real Men live true and free