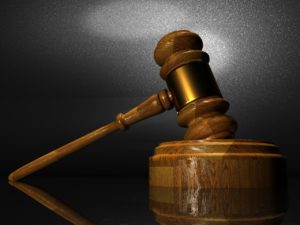 Something like 70-80% of divorces are initiated by the woman. Google why women divorce and these articles will show up.
– The Good Men Project article lists infidelity, boredom, fantasizing about others, wanting equality of work, and women's expectations for more as main reasons.
– A collective Huffpost therapists piece lists being taken for granted; having the same argument over and over; not being satisfied with their sex life; not enough talking and connecting emotionally; and having outgrown their partner and seeing divorce as the only way of putting themselves first again.
– Divorcesource.com says it's often about losing connection when the kids are grown; a realization that life is finite and slipping by, especially in middle age where caring for elderly parents brings new stresses that often test a couple's coping skills.
Just summarizing this sampling tells us something of what might be going on. Connection is our greatest need. For most men, it's enough to be respected let alone be loved.  Love's meaning is different things to different people.
And it is here where 5LL and its ilk are wholly inadequate. For it's not about love at all. Leave love to the poets I say, the secret to good marriages has more to do with lust.
Listen to me here: everyone wants to be someone's chosen. And in most cases, it is women who do the choosing and orchestrate things so you end up pursuing her.
Nature affords preciousness to women not accorded to men. She has twenty of years of reasonably safe fertility; you have twice that or more. There's a 90 year old farmer in Rajasthan who fathered a little girl in 2007 at age 90.
And yet, it is you she chose, for your power and your ability to conquer her soul. And for this, she has given herself completely to you, revealing bits of her mystery in the process.
Just because she has children, and perhaps a job and other responsibilities, does not diminish, in the least, who she is as a sexual being. Of all the men she could have chosen, you were it. It was your power as a man which gave you access to her body and mind, to her inner world.
This is what captivated you, captivated you both in each, your power and her mystery. This must always be honoured.
Each time I take my woman sexually, the clock resets to zero. The pursuit then starts all over again: the teasing, the flirting, the complimenting and the rest of the way we play the game between us. I date her for the first time again and again.
Though we realize we'll give in to each other in time, it is never taken for granted. I must earn her once more; just the same way I did when we first dated. That is a truer basis for the pair-bond cycle and one which all men should keep in mind.
She is your Queen.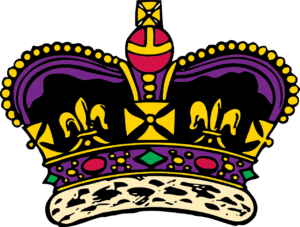 Missus and I did the 5LL test. What we found was most of the questions were things we already did. On any given day I could have answered differently to the 30 questions. She said the same thing.
Sometimes, I could use a pat on the back, other times a little help with a chore. Whatever. No one needs to tell us we need to encourage each other, help each other out, hold and hug and love each other physically or spend time together. So many questions she said she wanted to answer "both" but had to choose one.
She went Quality Time 10; Physical Touch 8; Words of Affirmation 7; Acts of Service 5; Receiving Gifts 0.
I went Acts of Service 9; Physical Touch 9; Words of Affirmation 8; Quality Time 5; Receiving Gifts 0.
Looks like today I needed to spend time with her, say nice things and touch her. She sure liked it when I accompanied her to the phone store to upgrade her I-phone this morning, entertaining the kids in the truck for an hour while she took care of her business.
When she finally finished she was pretty impressed I had gotten her a coffee at the McDonalds while we waited. Does that count as a gift according to Chapman? I suppose it's at least partly the little things, you see.
We might take the test in a month and get new results, but following the usual, significance for men, emotions for women, generality. Obvious to me perhaps but I concede not to everyone.
As it was, my little girl has stomach flu and has been vomiting all day. It was a bit of an "all hands on deck" time as we both attended to our sick child, her taking the lead. As the baby whisperer, I backed her up and put our four year old boy to bed.
The other implication of 5LL is that you can't figure out how to treat your lady well on your own. That you are so clueless something as basic as encouragement, hanging out together, helping each other and remembering to get her a coffee is beyond you.
In my opinion, it's a bit of a red herring. The real issue is to treat that woman of yours like you did when you first met and leave 5LL as a cute Facebook post without discounting it altogether.
Better still, remember Gottman's 7 principles and dream together. Often.
Maybe you have children or are planning to, or maybe you don't. Each other's investment in rearing offspring will factor in your attraction to each other. I know I based my acquiescence to missus at least a little bit on how she spoke about her own upbringing.
Above all, remember your relationship or family is a consequence of your personal power as a man. It's what gets you access to her mystery.
Stay powerful, she needed this from you then and needs this from you now.
The secret to relationships is to put lust first.
Do that and love will take care of itself.
Christopher K Wallace
© 2017 all rights reserved
ckwallace.com
If you have any  questions or would like to work with me, you can find information under advisement options on the main page. Thank for reading along.