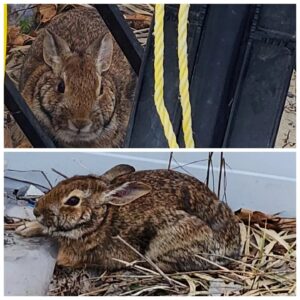 ESCAPE
Monday to Friday, I get to make my children breakfast and see them off to school.
We wait at the end of the driveway for the big yellow schoolbus.
So happens the gal driving the bus is part of a big local farming family. Missus took prom photos for them some years back.
That's what it's like in the country. Circumstances delightfully "repurpose" inhabitants as needed.
She waves as she pulls away.
The kids waste no time waiting for the bus. They climb snow banks and barns.
Right until I spot yellow approaching a quarter mile up the street. Then they re-assemble, don backpacks, ready to embark.
But on this day, Charlie finds a wounded Cottontail recovering from what must have been a harrowing night.
There's blood on the rabbit's ear as it sits immobilized by an old stove. Coyotes are all around us, lurking, occasionally at any hour of the day.
We hear their yapping most nights, often just outside our bedroom window. They are big and healthy lately, perhaps bolstered by a peak rabbit year.
We find their scat all over, and sometimes what little is left of their kills in the mornings.
For this lucky bunny, last night was no kill, just scat.
This is the day…
cw