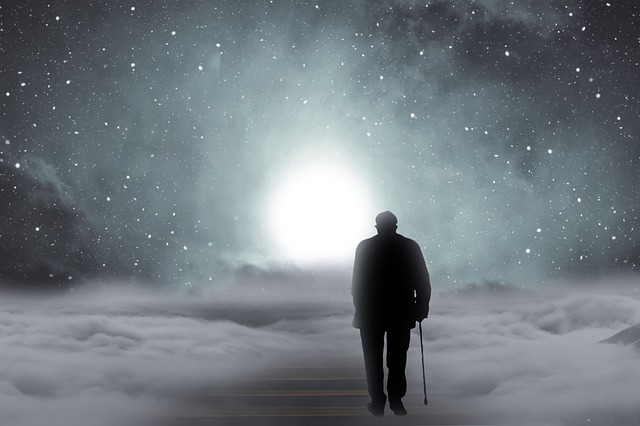 This reminds me sort of
Like when a relative has
A burdensome illness:
Many treatments tried
And recoveries attempted,
Sometimes lasting years.


And, in the end the family
Resigns itself to the loss
Eventually. Last wishes
Are granted, people come
To say their final farewells.


Maybe a place the person
Wanted to see before they
Die. Like a last Christmas,
Birthday, or a christening,
Baptism or marriage of
A son or daughter or
Grandchild, niece or nephew.


Affairs are put In order,
The will is finally signed.
Burial plot and funeral
Arranged and paid for.
Cremation considered.


Mementos are given away
Or bequeathed. Tears are
Shed, things long wanted
To be said are said. Hugs
Given, caresses and eyes
Looked into. Finally, there's
Nothing left but the wait.


And when death does not
Come, and it is prolonged.
When everyone dutifully
Discharges their kindness.
And have no more to give.


Secretly, some might
Resent the dying person
Cursing them for living,
For defying death, robbing
The Grim Reaper his due.


They are thieves now:
Contemptible, selfish,
Imposing drama and a
Gasping existence on all,
Holding them hostage.


Die motherfucker, why
Won't you die at last?
Of course, in the end
The crossing  is made.


No wish for one more day
That was used up already
And, all you are left with 
is the guilt and the shame
For cheering their demise.


Silence looking back now
This suffering finally gone
Yet, here and there you see
From time to time you know
It's then you come to realize
They have not gone at all.


Just a bit perhaps at first,
Other times it's because
Crossing an old path
They crossed long ago
An endless echo returns.

Within, an ember glows.
© CKWallace, 2019 all rights reserved
ckwallace.com and advisortomen.com