YOU JUST NEVER KNOW
I'm watching my father die off slowly. Here he is
in his new home at the Perley-Rideau Veterans Home,
a facility built from the former Rideau Veterans Home.
That was where his father died.
Where he held my grandfather's hand, right to the end
at age 98, feeling the life in his father leave him hoping
for a sign, of some kind of reconciliation between them.
But no, it never came.
And now, my father will die near where his father died,
the burden between them intact. May it die with him.
I kept making comparisons to how he was,
yesterday, as I sat on his bed beside him.
After finding a sock and squeezing his swollen feet
into his ill-fitting moccasins, he looked at me.
For a minute, I didn't know if he would hit me,
his face angry so long it easily falls into menace.
I imagined the block I would use to protect myself,
unsure if he knew who I was, though he had patted
my shoulder moments before as I struggled with his feet.
Red, blistered skin flaking in decomposition.
But, suddenly, a twinkle appeared in his eye
and like as a child, I was safe once more.
It's always been like that with dad.
You just never know.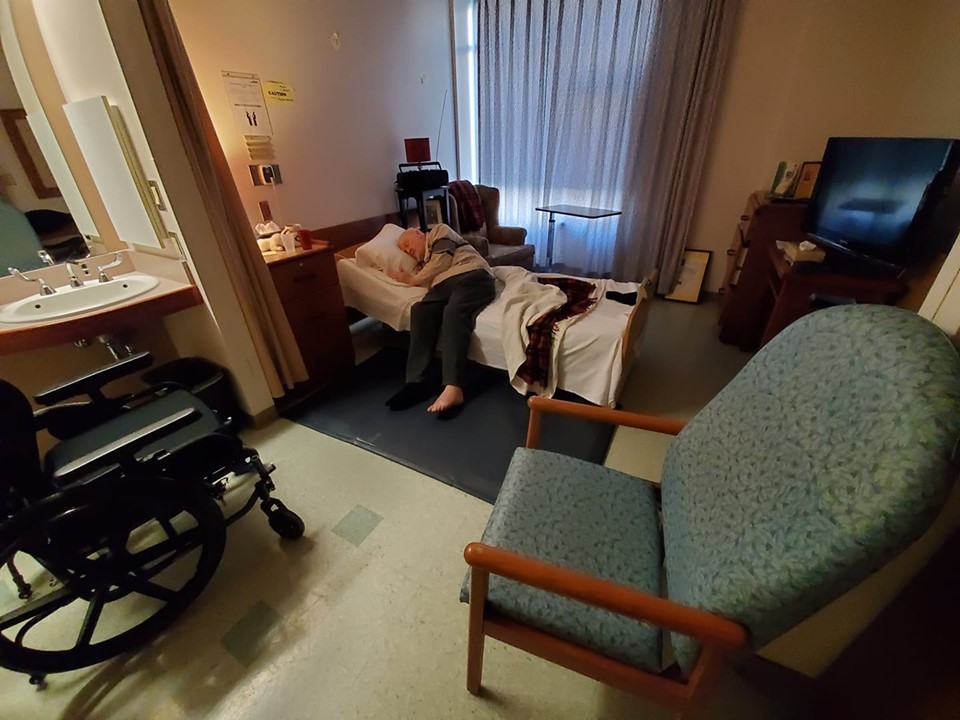 CKWALLACE
© August, 2019